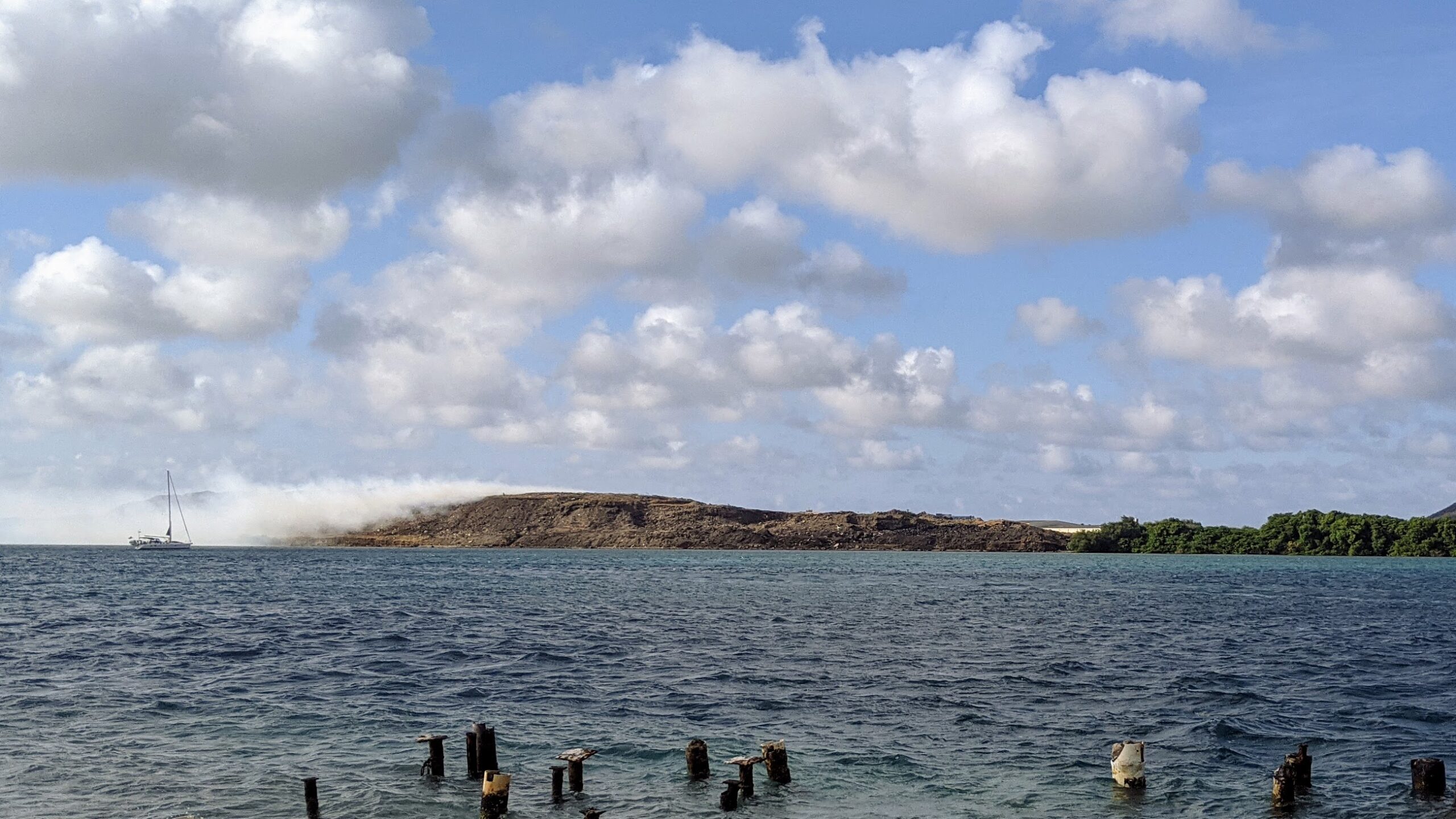 Arguably one of the biggest issues the next government will need to address is the disaster in our waste management sector. Only when convenient does it seem that the government wants us, the citizens, to take responsibility for our actions. For decades already each government coming in has misunderstood it's role in solving our waste management system and mismanaged the public entities it tasks with this activity ignoring expert advice and the experience from the people in the sector. Somehow each passing government and their corresponding parliaments have managed to avoid accountability and responsibility for waste management, clearly visible in the current state of Serlimar, Parkietenbos and the RWZI at Bubali Plas.
I read with astonishment the news this past week in which Serlimar, a 'Sui Generis' company, has decided to threaten with stopping waste collection to any and all households which do not come to a payment arrangement with them on the years of uncollected fees. It is understandable from Serlimar's point of view to act this way, but it is unreasonable that the governments prior allowed them to get to this point. What will happen when a neighbor who has been without income and surviving on food vouchers for the past year is not able to pay the accumulated years of Serlimar fees? Will our streets be covered in litter then? Will that person be forced to throw their trash in the nearest empty lot or do a clandestine midnight dump by the ocean? Will pests and odor start to creep into the houses of those that did pay?
They make the flawed case that the trash collection service is similar to WEB or Elmar, nothing could be further from the truth. Only in cases where there's disproportionate use of the service (as is the case with commercial trash pickup) should this service be seen as such. As a solution, a basic waste management collection and processing system can be well maintained through a centralized levy system which also encourages participation of Serlimar along with private companies, big and small. The system as it was designed and maintained by our government instead of encouraging competitiveness and efficiency is encouraging non-compliance and inefficiency, evident in people not paying their bills and having two and sometimes three or more different trucks passing through our streets, a true example of unsustainable behaviour.
The model we tried doesn't work, a new structure is required with a clear separation of waste collection services and processing services, encouraging and enabling waste separation at source. Only then will we be able to truly avoid a new dump like the Parkietenbos disaster from rising on our island again.
Diego Acevedo
Accion21